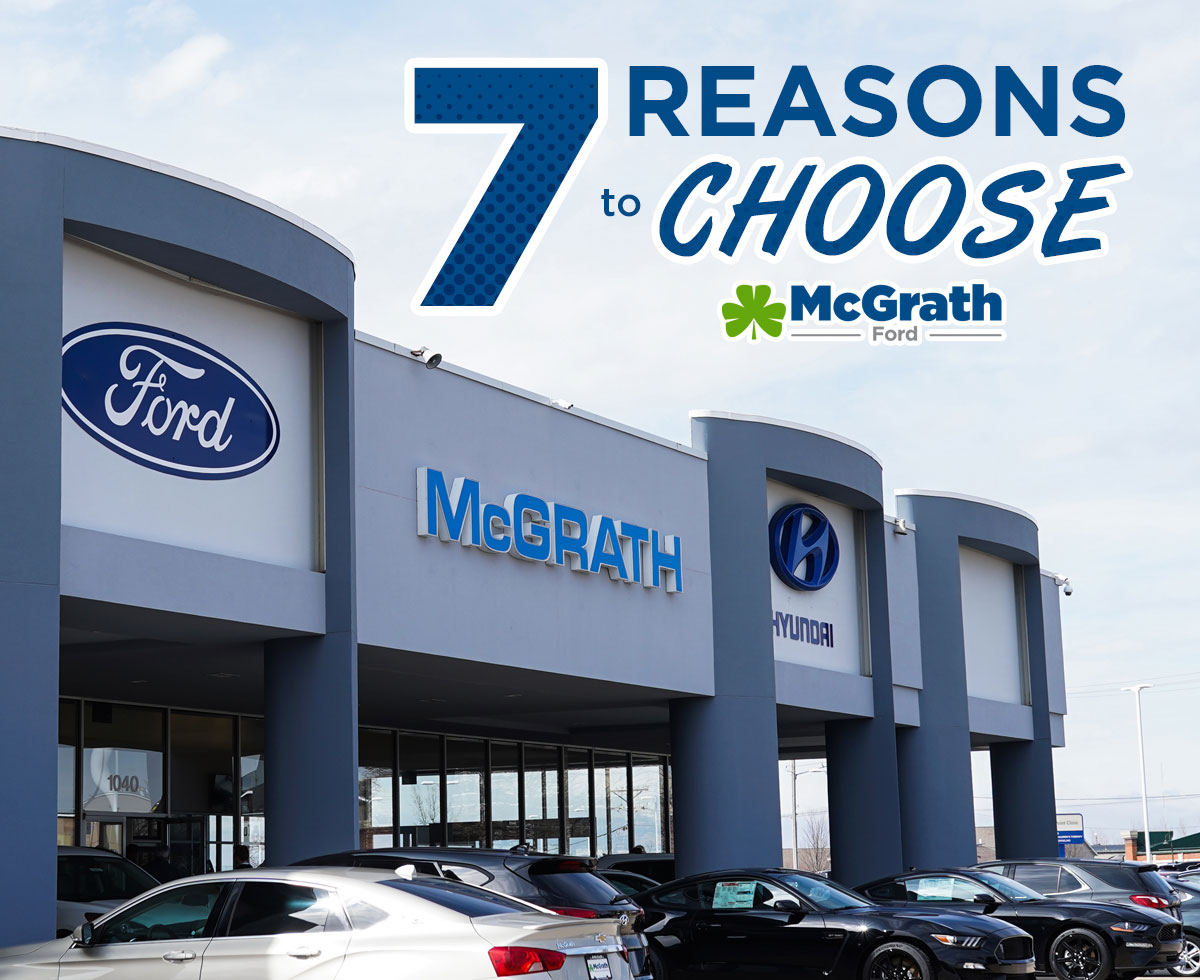 McGrath has been evolving since 1952 selling cars in Iowa and building strong relationships with the community all the while. We have found that the car business is definitely about cars but it is more about people. We understand that this process can be overwhelming so we do our best to simplify the process and make it easy for you to find a car that fits your everyday needs.

1

Dedicated Staff
Knowledgable and Freindly Staff
We have successfully built a team of highly knowledgeable and friendly staff that is helpful without being pushy during the car buying process. They care about your car needs and will help you find the right vehicle that fits your needs. They have a deep knowledge of the vehicles on our lot and can answer all your questions to help make your car buying experience stress-free.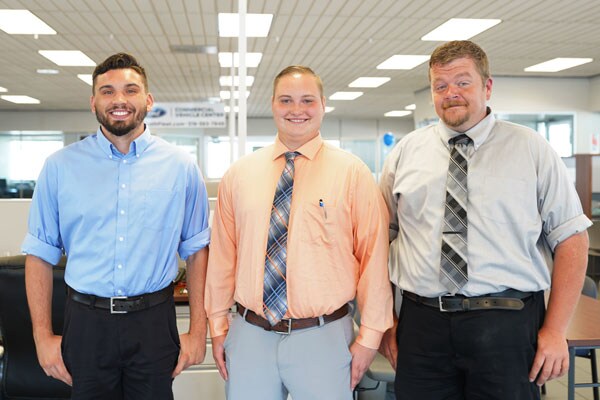 2

Simple Financing

The Best Dealership Finance Solutions
McGrath Ford is the best car dealership for anyone with bad credit or even 0 credit. The McGrath Credit team has established strong relationships over the years with over 35 vendors to provide car loans for people who have may have bad credit, no credit, bankruptcy or repossessions.

We made it our goal to provide fast pre-approval to our customers and to work with people in all financial situations. We understand how important it is to get a reliable vehicle that works with your budget and our experienced team has seen it all.
3

Huge Inventory

Huge Inventory of New Fords
McGrath Ford buys in volume, meaning we have more selection than our competition and you will pay less for new Fords. The new Ford lineup has a wide range of options with something that is surely to fit what you need out of your vehicle.

From performance options like the new Mustang to more family friendly SUVs like the Explorer and the Edge, Ford's lineup is full of great options. Featuring some of the most trusted cars in America like the F-150 and Focus, Ford continues to produce reliable, American-made vehicles that drive as good as they look. Not only that, they also keep adding to the lineup like the new Ranger pick-up and a variety of new trim options.

Largest Inventory of Used Cars in Iowa
If you are looking to buy used, you've come to the right place. McGrath Auto has the largest used car inventory in Iowa and our staff will help find something that fits your lifestyle as well as your budget. In addition to having have a large selection of certified used, we make sure to run extensive tests on all our used cars to make sure you are taking home a reliable vehicle.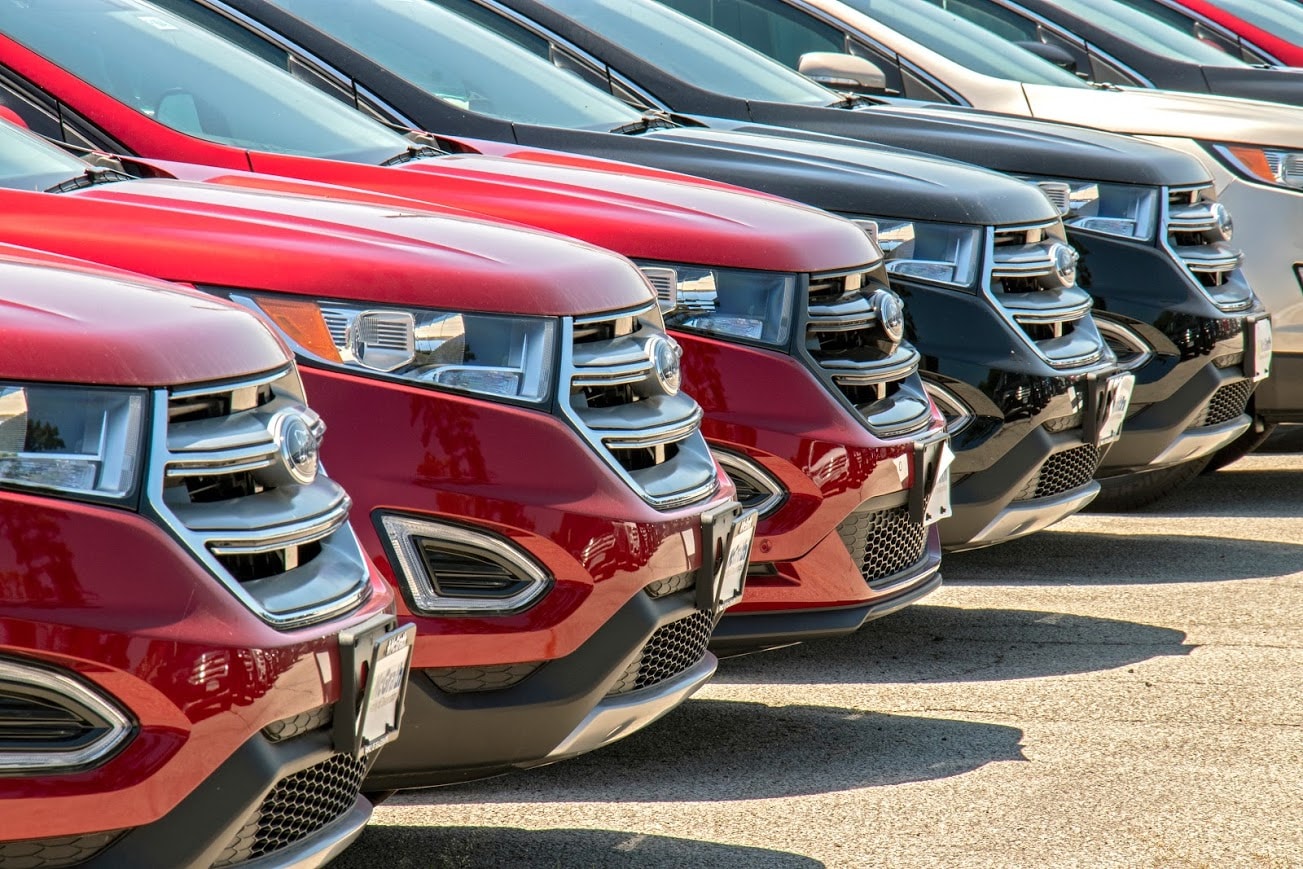 4

Trade Value

Get More for Your Trade In
Looking to sell or trade-in your used car? We take the slogan "Get More With McGrath" seriously. McGrath Auto will pay the most and make sure you are getting the best value on the car that has treated you so well over the years. That beauty may not be the car it once was but we know how close you are to it and we'll treat it with the utmost care. You can trust you're leaving it in good hands and that we'll find a caring owner for it.
5

Service Center
Highly Trained Technicians Who Care
If you are looking to service your Ford we have a staff of highly trained technicians that will keep you informed about your vehicle and back on the road quickly. While your vehicle is being serviced we can provide you with a ride from our friendly shuttle service and loaner vehicles are available to make the time without your car as smooth as possible. We do our best to make sure your service experience is stress free and handled with care.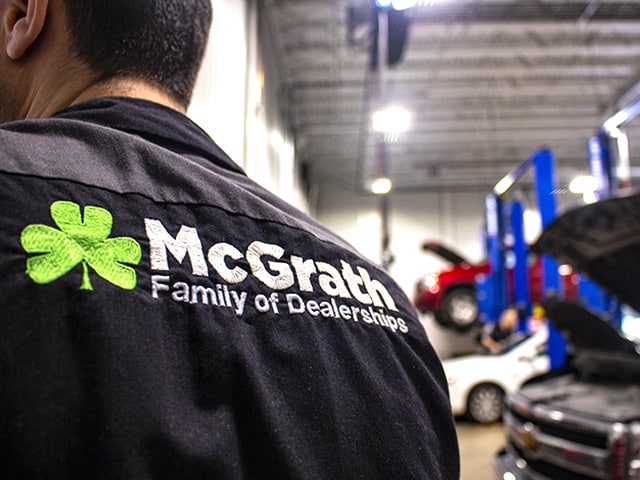 6

Family Values
The McGrath Mission
Do the Right Thing.
Exceed Expectations.
Make a Difference.
As a company we strive to live by these words everyday and allow them to shape us as employees. This has allowed McGrath Auto to create an identity that the community has come to expect, raising the bar for us and our competition.
7

Our Customers Agree

Quincy, Ben, & everybody that I worked with at McGrath Ford went 110% to be sure that they did everything possible to help me get into the vehicle that I wanted, I have now bought 4 or 5 (Can't remember) vehicles from McGrath dealers, this is the first from the Ford dealer, everyone at the dealer exceed my expectations. Thanks Again!
Travis Rieck
Cedar Rapids, IA
I walked in, told Anthony what I wanted and he GOT IT DONE!!! Great sales experience, got in and out so quickly that I got to pick up the kids from school with my new truck. Zach was my sales rep, even though he didn't have to sell me anything, because I was already sold on the New F-150! Great job Zach;) I'd recommend this place to anyone!!
Matt Christenson
Cedar Rapids, IA
Bought a car there earlier this year. Was a little sceptical at first, I'm not a fan of car salesmen, but it was a great experience. Loved how quickly it all went down thanks to Quincy Niles, he was on top of everything from the start. I definately recommend checking them out if you are car shopping, even with a dinky credit score.
Yelena Parfenyuk
Cedar Rapids, IA

Come Visit Us Today!